HYALURON LASH & EYEBROW BOOSTER
with fourfold effect for a dreamlike look
The first hyaluronic eyelash & eyebrow serum
We introduce the first eyelash serum that has been developed for every woman in every phase of life. Especially designed for shorter, finer eyelashes and eyebrows, Eyelash Booster naturally lengthens, thickens, darkens and moisturizes every single hair and gives you a wonderful, expressive look.
Extend, condense, darken and maintain
Draw attention to your eyes with the first hyaluron booster serum from the pharmacy, which was made for long and supple eyelashes and eyebrows – for every woman. With its unique pure formulation, the 2in1 eyelash booster with hyaluron enables you to create the look you want and at the same time lengthen, strengthen and even moisturize eyelashes and eyebrows. Enjoy smooth, supple eyelashes and eyebrows – never dry or brittle – for a naturally beautiful look.
Flattering on every woman's eyes
Thanks to the best ingredients of natural origin, the eyelash booster ensures longer and well-groomed eyelashes and eyebrows without harming them. It's especially flattering because it gives your eyes a strong expression. A simple and breathtaking definition for your eyes. And it can be used at home without much effort.
Safe and gentle for the best results
The eyelash booster with hyaluron is based on a pure beauty formula that is ideal for sensitive eyes and skin. The eye and contact lens compatibility of the eyelash booster has been tested and confirmed by an ophthalmologist in a comprehensive study. The skin tolerance has also been dermatologically tested. Dermatest rates our eyelash booster with the top grade "very good". In the Codecheck individual evaluation, it is classified as "harmless" which is the best possible evaluation. Our eyelash booster is vegan and free from parabens, mineral oils, silicone oils and PEGs.It is made with safe, gentle and at the same time effective ingredients, including:
AQUA, GLYCERIN, METHYLPROPANEDIOL, PANTHENOL, ACETYL HEXAPEPTIDE-1, PLANKTON EXTRACT, SODIUM HYALURONATE, ARGININE, BIOTIN, HYDROXYETHYLCELLULOSE, PENTYLENE GLYCOL, DEXTRAN, XANTHAN GUM, PHENYLPROPANOL, CAPRYLYL GLYCOL, CITRIC ACID
application
STEP 1
Rotate the brush inside the container to coat the brush with a smooth, even layer.
STEP 2
Apply the eyelash booster to the upper and lower lash line like a mascara and move it towards the tips, preferably in small zigzag movements.
STEP 3
Place the brush at the roots of the eyebrow hairs and brush outwards towards the tips.
with sustainable active ingredients of natural origin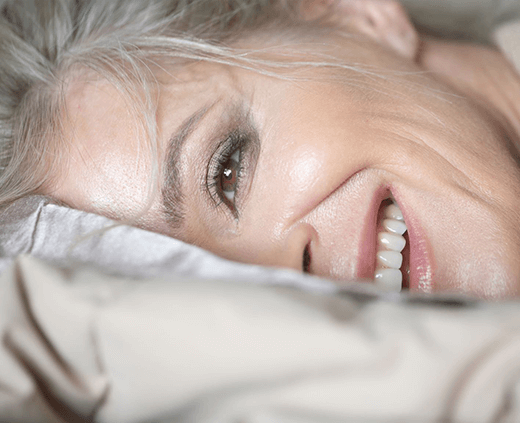 An eyelash booster for every woman


We have carefully selected the ingredients, the consistency and the medium-sized brush of the 2in1 eyelash booster to give every woman a natural, breathtaking look.
The pure beauty formulation of the 2in1 eyelash booster contains ingredients that not only give your eyes a radiant shine, but also lengthen, darken and define the shorter, finer eyelashes and eyebrows. With a unique mixture of moisturizing ingredients, the eyelash booster also ensures that your eyelashes and eyebrows stay moist and look well-groomed.

Why hyaluron in the eyelash booster…


Your eyelashes and eyebrows should not only be longer and thicker, but also cared for with our eyelash booster. HHyaluron provides moisture and not only makes the eyelashes and eyebrows look healthier, but also makes the fine hairs soft and supple.
The eyelashes in particular are stressed by frequent make-up and removal of make-up. And to counteract stressed, thin and brittle eyelashes, the beauty ingredient hyaluron is contained in our eyelash booster – a nourishing effect.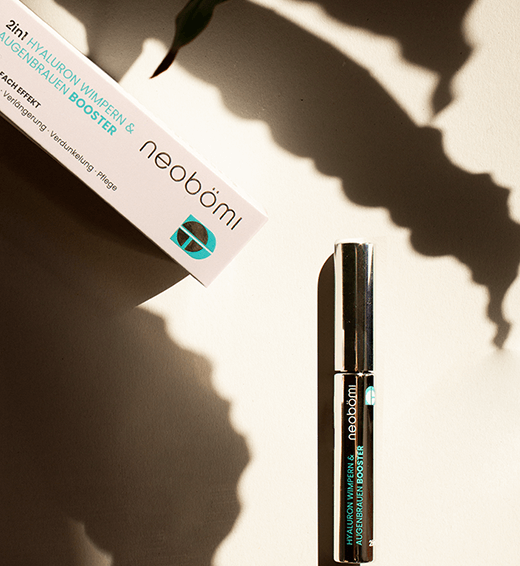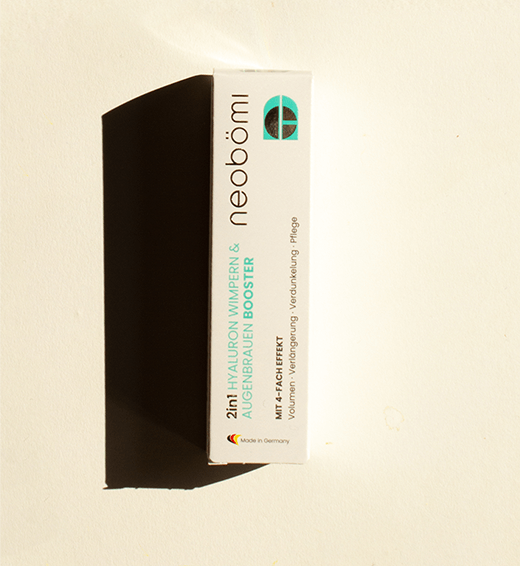 Naturally long and voluminous eyelashes


With regular use, you will see your eyelashes become longer, thicker and darker after just a few weeks. For a great look, mascara is no longer absolutely necessary.
And in summer when bathing, you no longer have to worry about smudged mascara when you jump into the water. Your eyelashes naturally gain length and volume thanks to the eyelash booster –for an expressive look.



Why a brush to apply …




The 2in1 eyelash booster is very easy to use with the brush, like mascara for the eyelashes. Every eyelash and every eyebrow hair is supplied and cared for with the valuable active ingredients thanks to the brush – without sticking or clumping. The eyelash serum does not run through the application with the brush and does not get into the eyes.
It leaves a protective film on the hair – this also makes it easier to apply and distribute the mascara on the eyelashes without them crumbling. Simple and effective.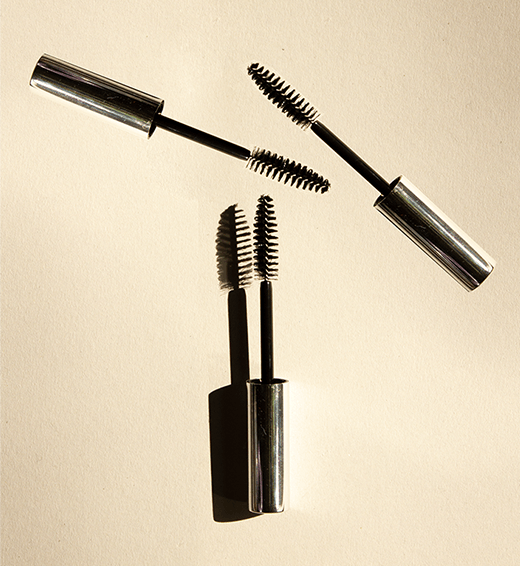 Volume & density
The natural plankton extract revitalizes the hair roots and thus stimulates hair growth. This will make your eyebrows and eyelashes look more voluminous and denser.
tinting
Melanin synthesis is stimulated by the biomimetic peptide, which leads to increased pigmentation of the hair and thus to darker, more expressive eyelashes and eyebrows.
Suppleness & shine
Medium-chain hyaluronic acid binds moisture and forms a protective film around the hair and ensures smooth, shiny and well-groomed eyelashes and eyebrows.
2in1 eyelash & eyebrow booster
fourfold effect: voluminous, long, dark and well-groomed eyelashes and eyebrows (7ml)
For breathtaking eyelashes and eyebrows in just one application
Studies show longer, more voluminous, darker and betterl-groomed eyelashes and eyebrows from 4 weeks
Simple application technique using a brush
Ophthalmologically tested and compatible with contact lenses
With hyaluronic acid and vegan with the best ingredients of natural origin