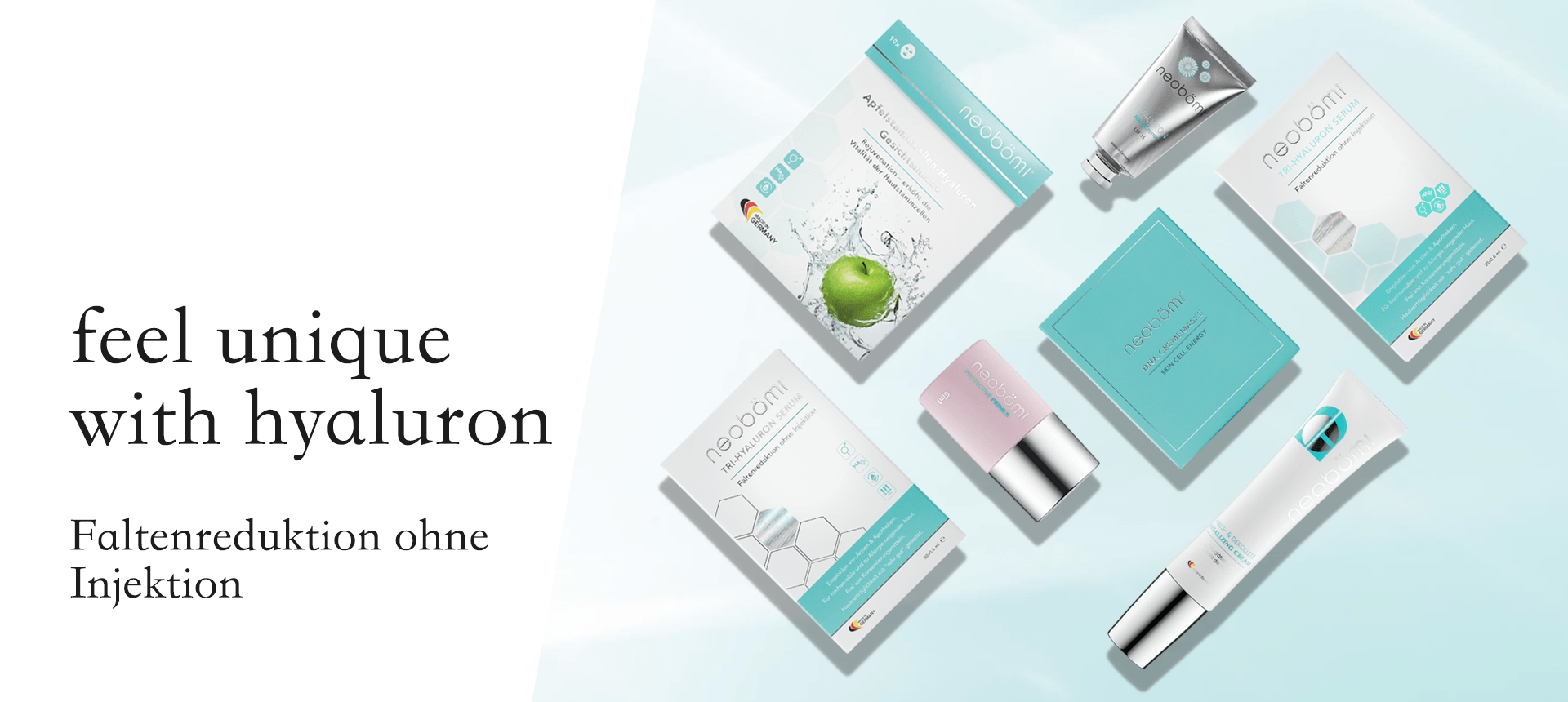 Hyaluron is a body's own active ingredient that can bind to water 1000 times its weight. Thus, hyaluron is not only an important moisturizer for the skin, but also especially interesting in cosmetic applications, especially where the body's own production subsides with age, for example.
The stated goal of neobömi is to create the best hyaluron products. To achieve this, we use only the purest ingredients and try to define the perfect balance of high impact and uncompromising compatibility for each application.
Our experts explain the active ingredient hyaluron and its application here .
the neobömi cosmetic hyaluron-products



You can find the neobömi cosmetic products
in selected pharmacies

Do you love our hyaloronic acid products?


Then spread the word!
We would be happy to send you our online campaign templates.
Simply write us an email at info@neoboemicosmetic.de .
Here are some examples of social media campaigns: